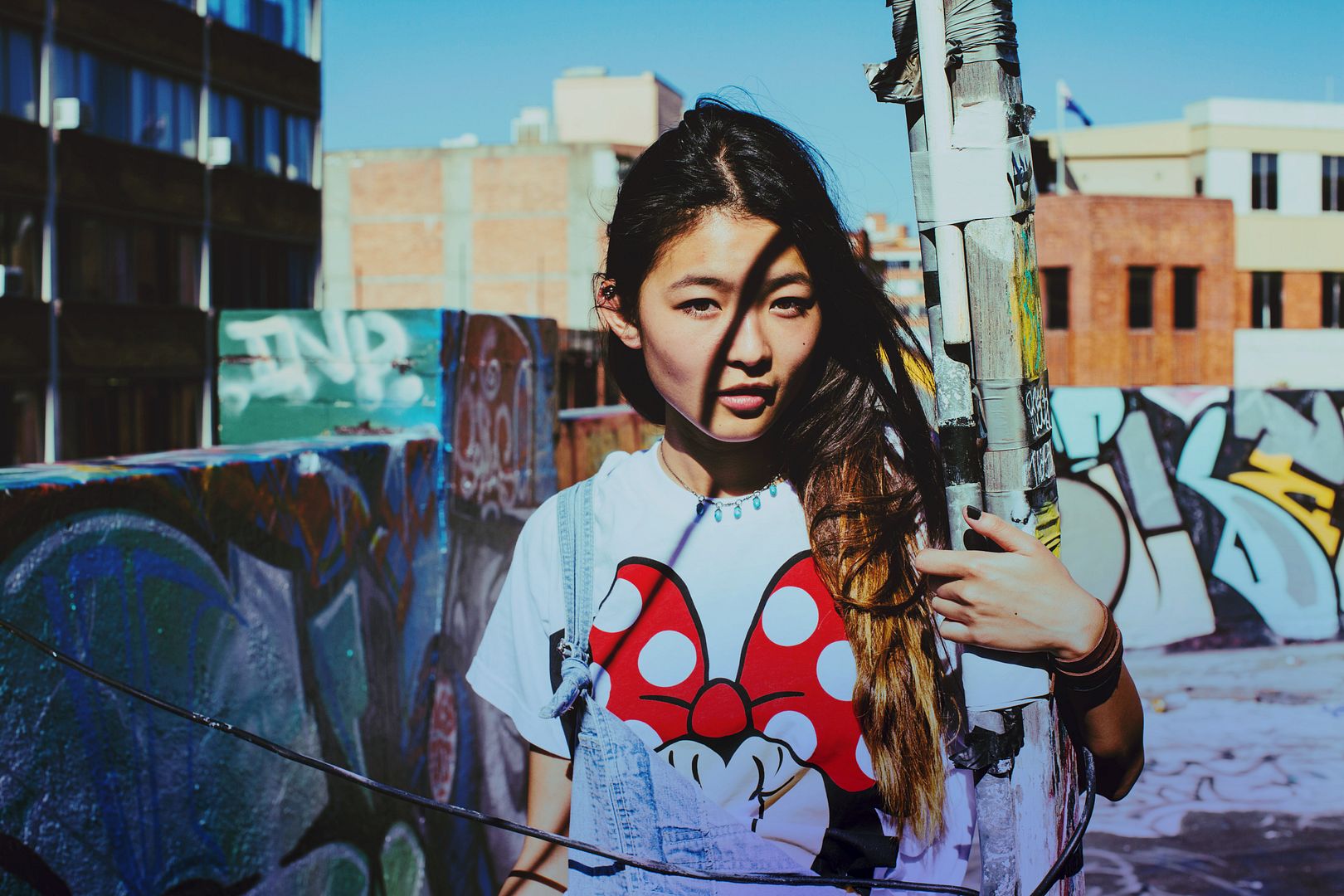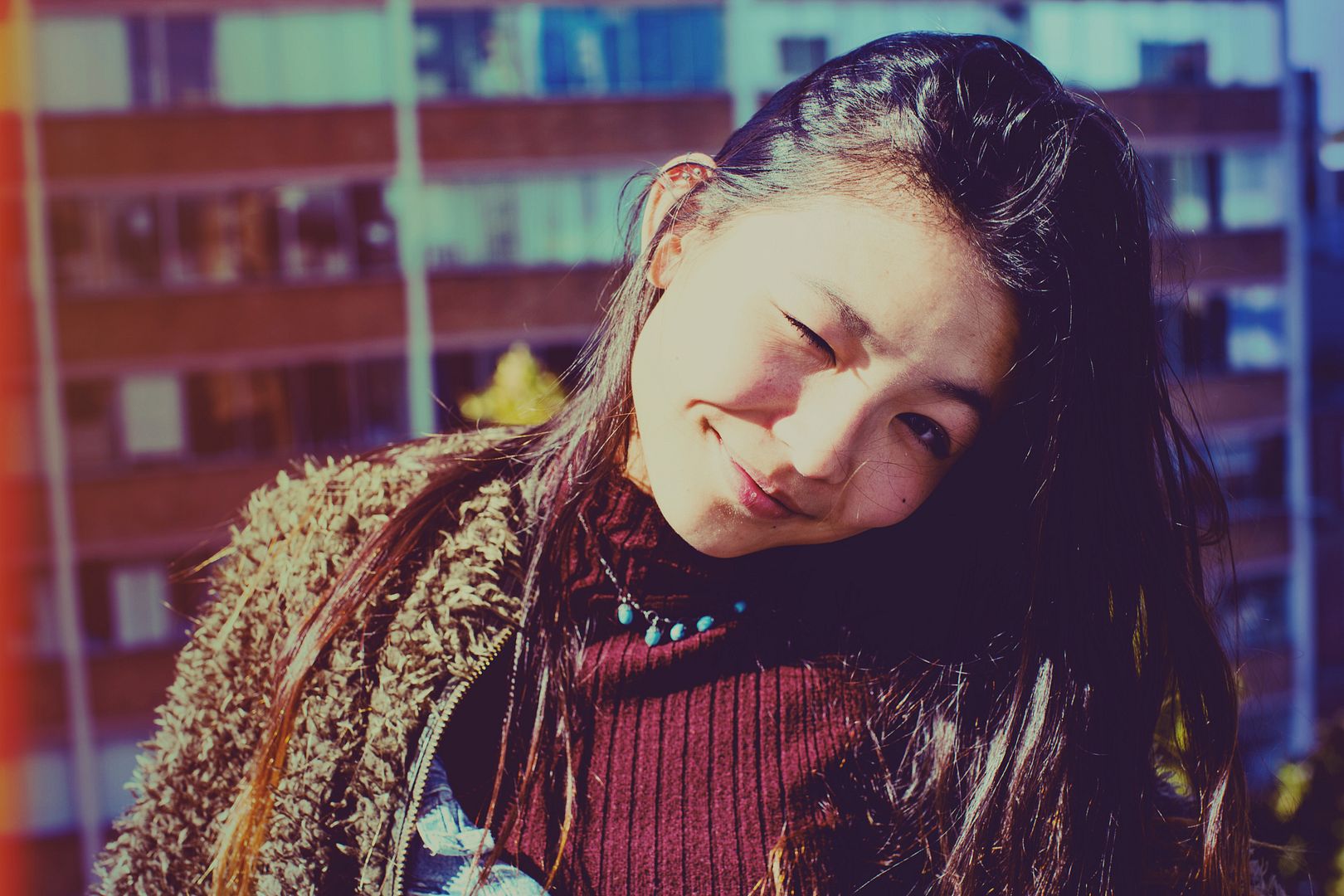 | | |
| --- | --- |
| | |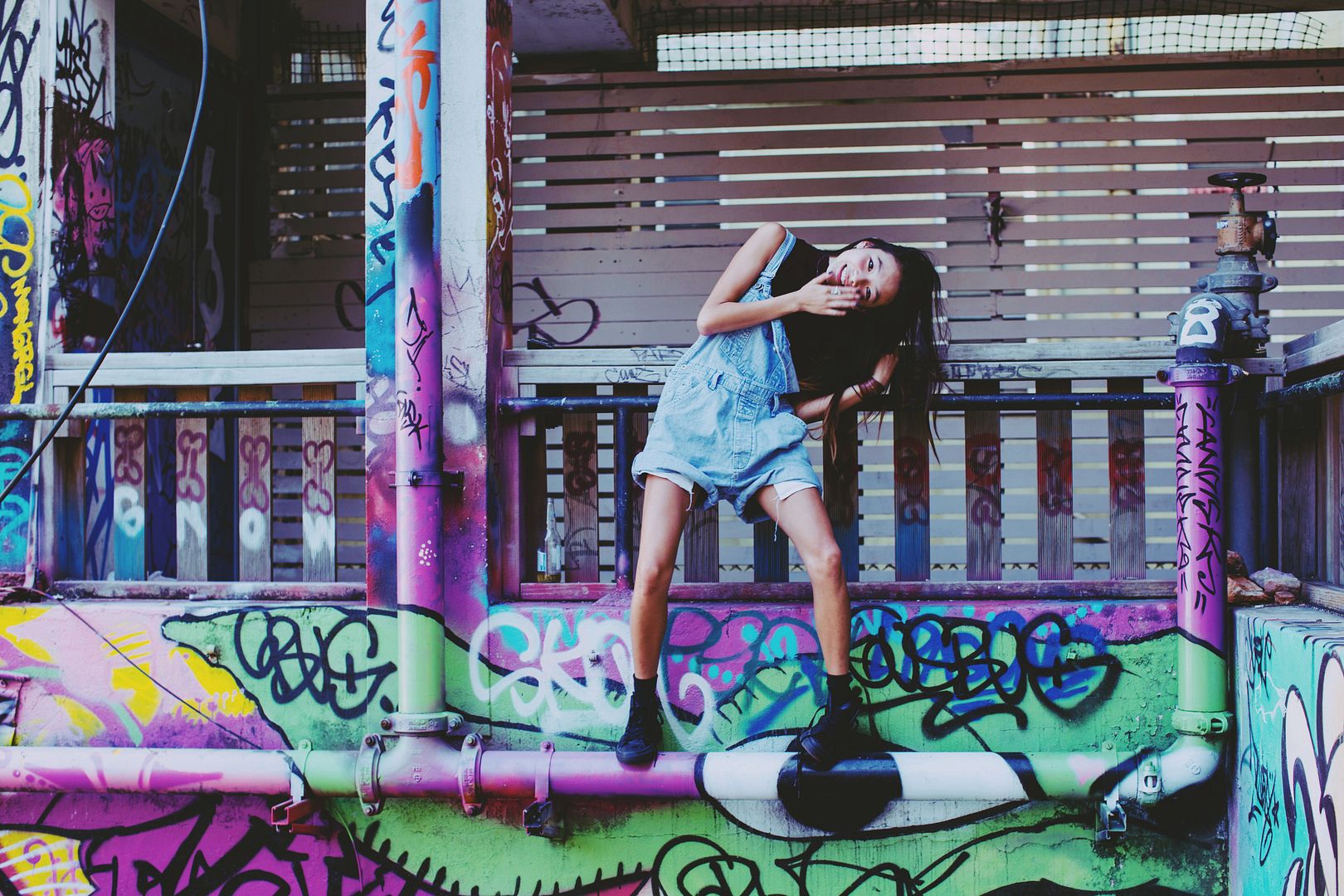 | | |
| --- | --- |
| | |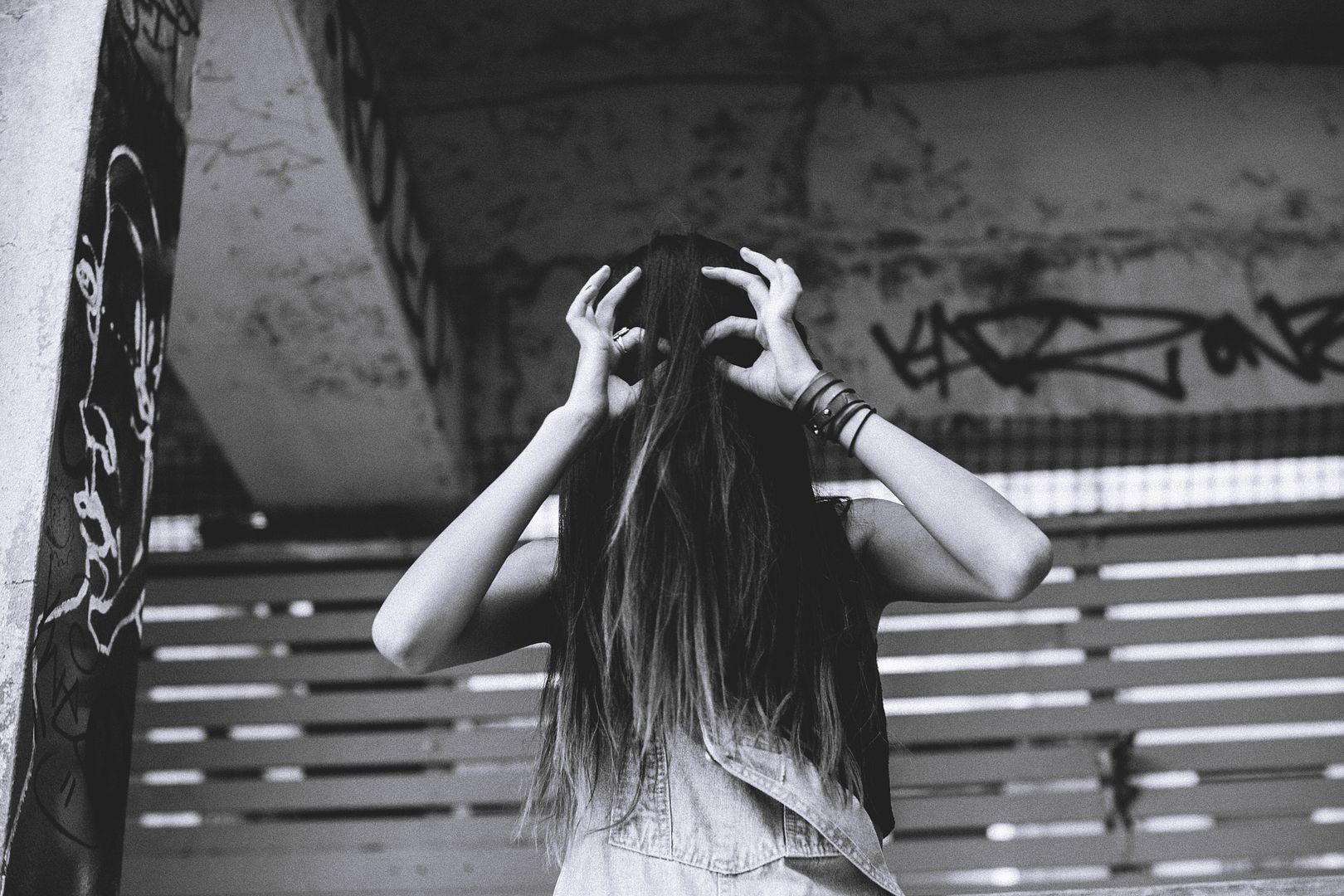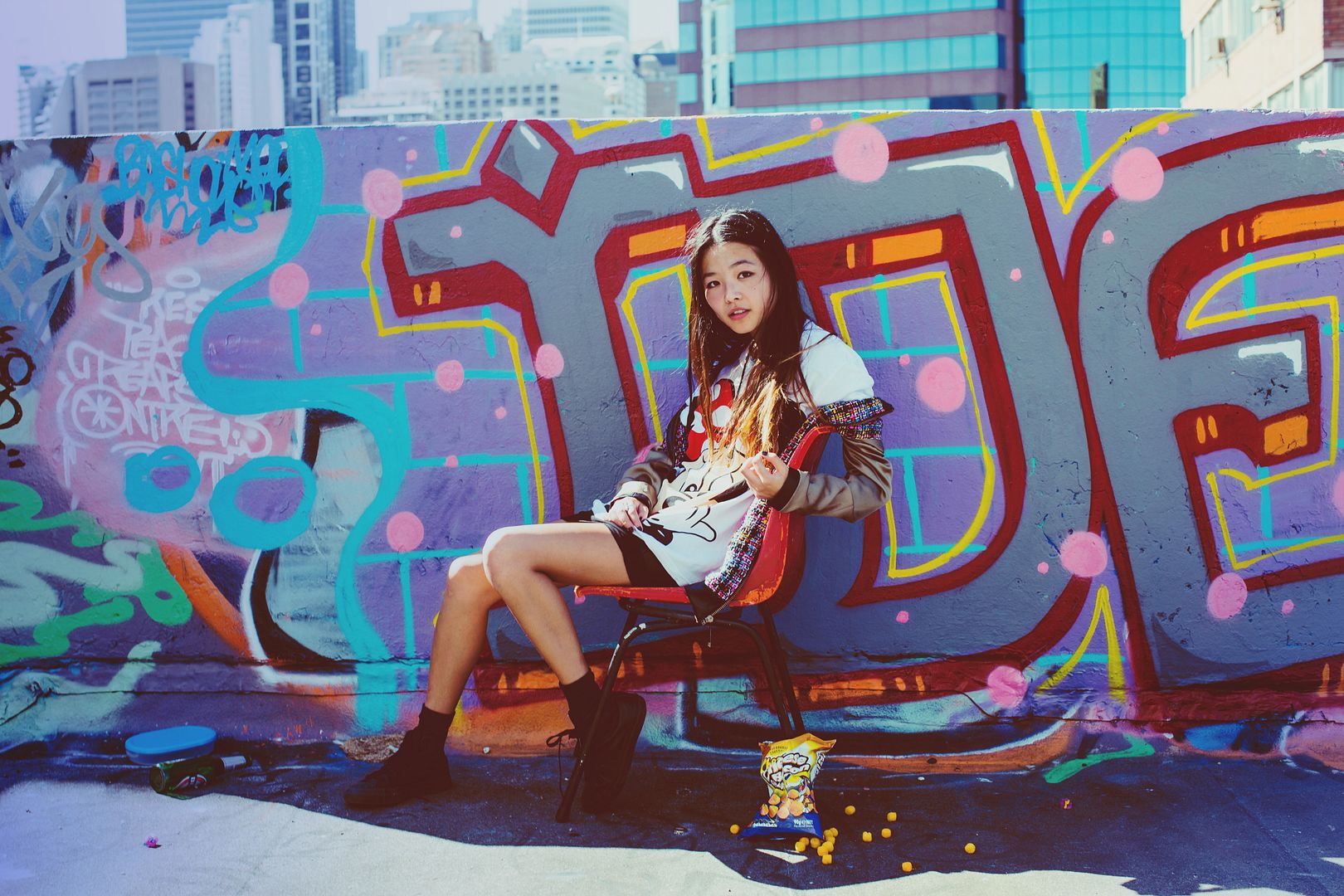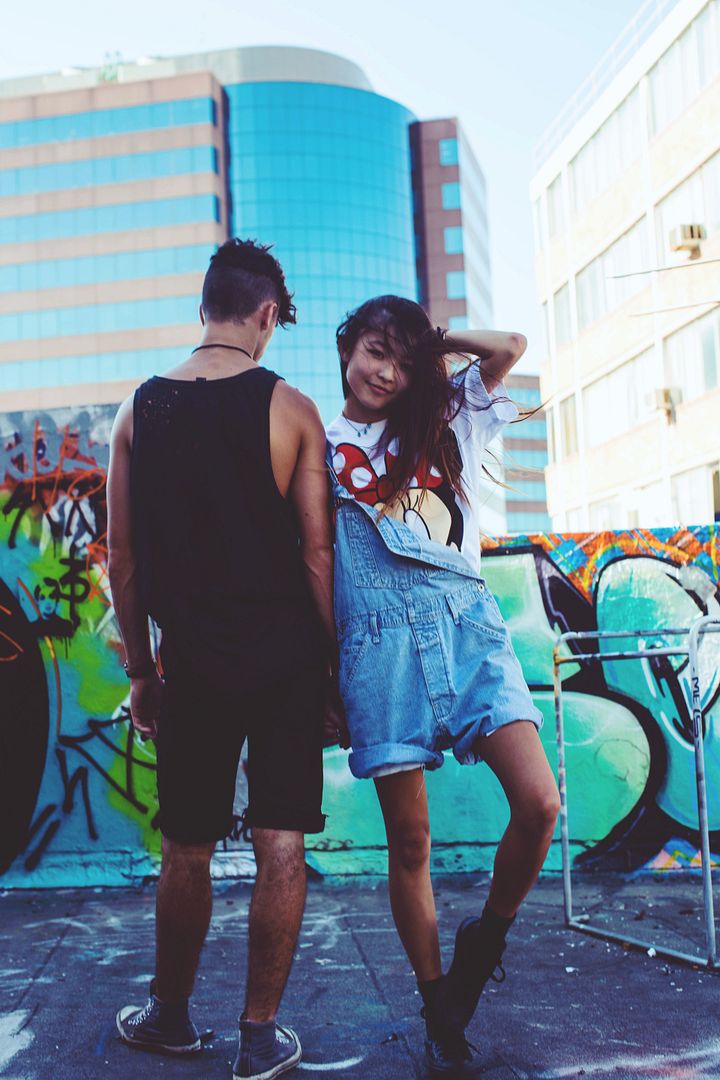 | | |
| --- | --- |
| | |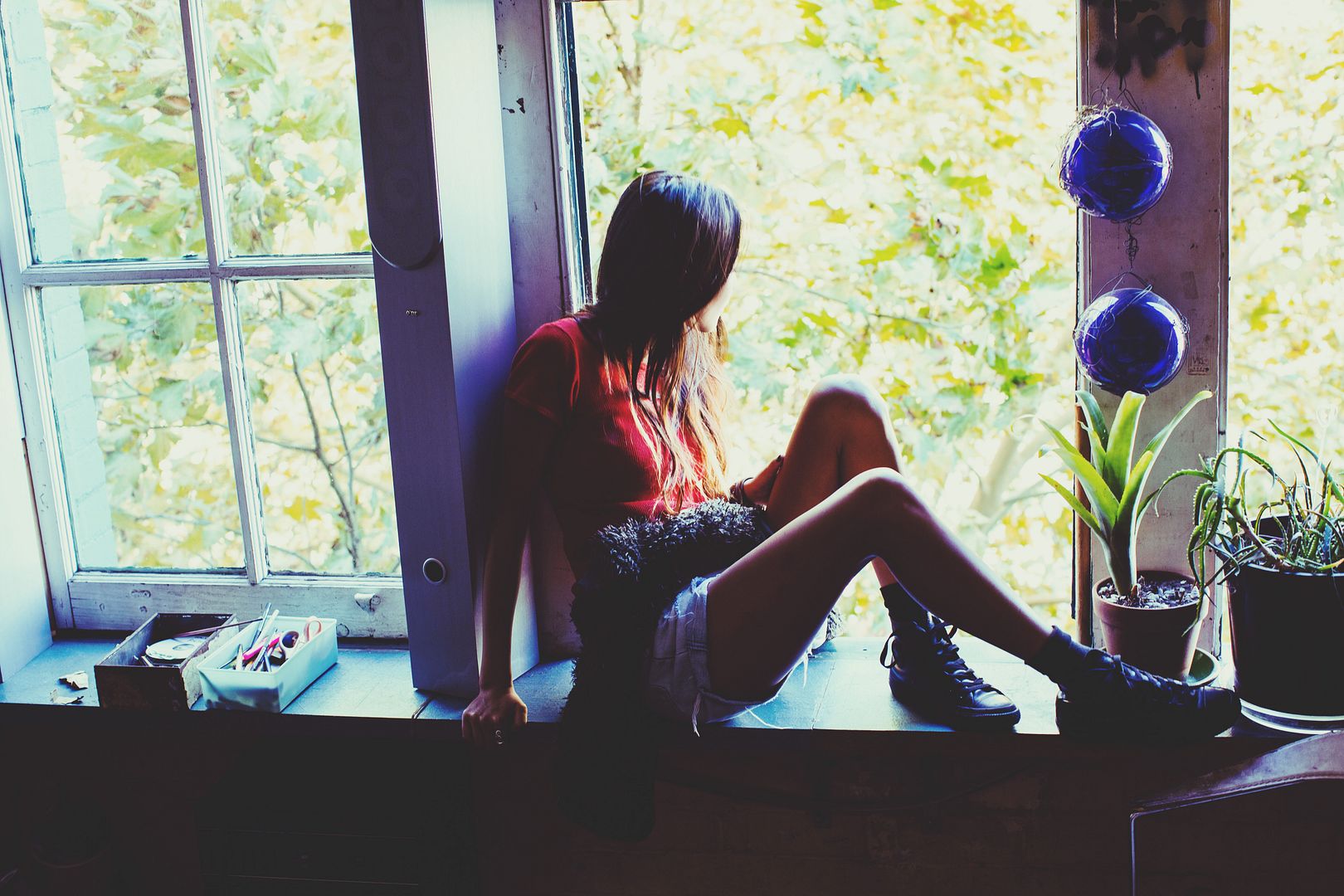 | | |
| --- | --- |
| | |
+ black & white buttoned up shirt.
Mickey Mouse Shirt (I DIE)
Yan purchased at Tokyo Disneyland.
Those cheesy bacon balls of goodness were real and yes, we did eat almost all of them.
Where could I possibly begin to describe the likes of Yan?
She somehow combines the cuteness factor with an edge of rawness that I had the pleasure of shooting. We had so much fun! (cue cheesiness, cue pun in reference to the cheesy bacon balls) Yan is effortless, like, really. You only have to scroll up and down these images to want to either be exactly like her and/or to become the best of friends with, kicking back on a derelict graffiti roof eating chips.
I haven't even got to the best part yet.
Yan is a fashion blogger who wears clothes I wish I could spend every cent on, but for now, just drool over. You must follow her, here – http://parfasseux.blogspot.com.au
Who is that boy? You may perhaps be wondering. Joel is Yan's boyfriend and was there to keep us company and i thought heck, why not join in on all the cheesy fun. *snaps*
Special thanks to Kirsten for the use of her loft and rooftop!